Texas Elite Classic Powered by Houston Elite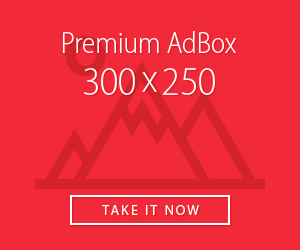 We got invited to the 2017 Texas Elite Classic hosted by Houston Elite. Houston Elite has helped to develop many players since 2013, developing their program to be one of the most respected programs in the state of Texas and this region of the United States in helping their players ascend to the collegiate level of play. Some of the best guys in the business to do it. As we stepped into the gym, the tone of the tournament was that of quality and had just the right number of teams who wanted to stay home and gain some exposure for college scouts and recruiters to see them.
The tournament was well-organized and all of the teams received personal attention from the college that attended. In addition, we were able to see some teams you just don't get to see all the time.
One of the biggest things about tournaments such as T.E.C. is that you see the teams that may not get noticed at other mega events.
Here are a few players that we got to see:
2018 – Morgan Flores – Morgan plays with pizazz. She can hit you with a quick cross or freeze you with a hesitation step. Her arsenal consists of pushing in transition and also has great control on the half court. Megan knows how to get her teammates to the best spots where they are more than likely to score.
2019 – Faythe Huffman – Faythe caught my eye with the rhythm of her shot as everything was off the catch on set feet for the release. Would love to see her more during the year.
2022 – R'Mani Taylor – R'Mani is the epitome of being Miss "You can't take my ball"! She gave us a show with her relentless ball-handling skills through defenders and giving her team no-look passes to finish at the rim. She is a step of above a few.
2021 – Eriny Kindred – Eriny is a special kid that can play multiple positions. She has a nice pull-up game, along with elongated defense that takes up space.
2021  – Alisa Knight – Alisa is another player who has the potential to do something in high school as a Freshman. She is very explosive. She knows how to draw the fouls to get defenders into foul trouble.
2019 – Tiana Gardner – Tiana is a player that is very agile for her size. She is able to play the extended Four and can push the ball down the court. Tiana is very comfortable shooting the three-point shot and is very creative in the High Post.
2018 – Brielle Woods – Brielle is a Point Guard who is very underrated She has been one of my favorite players since she was an 8th grader. Brielle is able to take pressure in the open court and her passing ability is amazing, I love her defense because she knows how to pick players while they dribble.
2019 – Jada Anthony – Combo guard with an attitude she is quite the athlete. as we sat there watching her, she showed a tremendous amount of talent at the tournament. Giving her long frame, she showed ability to slash to the bucket as well as a great pull up jumper.

2020 -Deja Davis – Avery aggressive point that gave her team great energy to help keep the tempo up on defense and control on offense.

2020 – Tia Harvey – Strong, relentless on defense. Tia showed us different parts of her game, she gave us a lot of change of speeds to keep the defender off balance. then blowing by the defender to pull up in the paint or creating a pass for the other players.