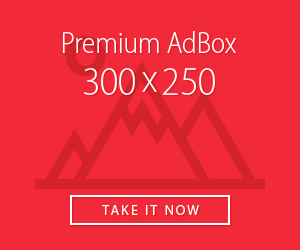 We had a chance to witness greatness in the DFW area at the event at the Southwest Alliance. There are two powerhouse program in Texas that are Nike-sponsored and they are Nike Cy-Fair and Nike Texas United uni regensburg programmeen. Along with these programs, there are some strong programs such as Independent Pro Skills, Urban Heroes, the Lady Jets, UTLB, Texas Top Prospects, and some others skip-bo free download kostenlos. This programs are stocked with big names such is Jordan Hamilton, Charlie Collier Chastity Patterson, Jonah Johnson, Jade Williams, Kennedy Carter, Zay Green, Kayla Wells, and Lexi Gordon youtube videos in mp3 mp4 umwandeln und downloaden.
However, I'm not here to discuss those players as they already have enough talk about them. I am here to discuss players that people really don't know about:
Temia Jones (2020) of Lady Pro Skills is able to pull-up for the mid-range jumper. She also has great vision, can lock up at 94 feet and relentless at attacking on defense gangstar vegas hack herunterladen.
Deyona Gaston (2020), of Lady Pro Skills stands at 6'3-6'4. Deyona can run the floor, shoot the mid-range shot, has great ball handling ability, agility and is able to defend the three-point shot mahjong spiele kostenlos herunterladen. She's a dangerous player!
Heaven McKinley (2017) of the Lady Jets is long, athletic, and she understands how to position herself at half court to dominate on defense and stop the ball whatsapp for computer.
Tamia Jefferson (2019) of the Lady Jets stand out. Tamia can push the ball up the court, she communicates very well and is definitely a floor general skype herunterladen smartphone. Tamia has the ability to change speeds as needed and makes the right decisions.
Kaylee Jefferson (2018) of the Lady Jets can transition from a two- to three-guard easily windows 10 pro oem herunterladen. Kaylee is able to push the ball up the court and has a nice three-point shot. She is also able to hit the mid-range shot.
Zoe McCrary (2020) of Texas United Shooters is a great player. I can see her transitioning into a 3 / 4. Zoe is able to run the floor, has a nice three-point shot, can hit from mid-range, loves to rebound and can play Post with the best of them.
Alexis Wilson (2017) of Texas Top Prospects is long and can run the floor. Alexis likes to rebound, has great instincts, can block shots and she's not afraid to shoot an 8-9 foot hook show. And she still has more room to grow!
Anaya Thomas (2018) of Texas Top Prospects is able to defend any Point G as she is shifty. She also creates for others. Anaya has a high court IQ and she is able to finish around the 8'-15' area. She also has a nice three-point shot.