She's Up – 21 Savages (Shooters)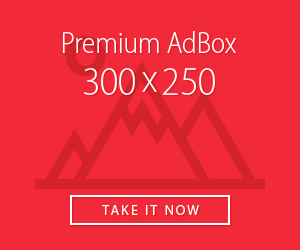 "The play don't care who makes it!"
-2Chainz-
There are many players who are put into categories to help them filter through or give themselves an edge for a certain need.
Here at She's Up, as a player development program, we always look to understand the psyche (what they are thinking) of the coaches' wants and needs, as well as, educating players on having an open mind about their development to create self-discipline with their game improvement.
Here are a group of players in the class of 2021 that have created a strong buzz about their discipline as shooters.
These names are in no certain order:
To look for PLAYER'S in your state, use the filter (Search Bar) and put the (Postal code) of your state Example: AZ
| Name | Height | State |
| --- | --- | --- |
| Ariana Saitta | 5'8 | AR |
| Jersey Wolfenbarger | 5'11 | AR |
| Reagan Rapert | 5'6 | AR |
| Riley Hayes | 5'7 | AR |
| Shylee Morrison | 5'5 | AR |
| Apirl Martinez | 5'3 | AZ |
| Alyssa Franke | 5'5 | AZ |
| Madison Conner | 5'10 | AZ |
| Alaya Fritzgerald | 5'8 | AZ |
| Addi McMurtrey | 5'5 | CA |
| Ire Penesa-Heiser | 5'9 | CA |
| Jzaniya Harriel | 5'9 | CA |
| Abby Rodriguez | 5'11 | FL |
| Christen McCann | 5'9 | FL |
| Kayla McIntosh | 5'7 | FL |
| Madison Mayfield | 5'6 | FL |
| Nasia Powell | 5'8 | FL |
| Tristan Gordon | 5'8 | FL |
| Bryanna Preston | 5'3 | GA |
| Elle Blatchford | 5'5 | GA |
| Erica Moon | 5'4 | GA |
| Monet Dance | 5'3 | GA |
| Abby Johnson | 5'10 | IA |
| Moriah Prewitt | 5'7 | IA |
| Sophia Barrett | 5'11 | IA |
| Aneesha Morrow | 6'2 | IL |
| Bralee Trice | 5'9 | IL |
| Gabi Melby | 5'6 | IL |
| Jada Maxwell | 5'8 | IL |
| Kaitlyn KJome | 6'0 | IL |
| Kayla Lewis | 5'7 | IL |
| Maggie Stutelberg | 5'10 | IL |
| Nakiyah Callon | 5'6 | IL |
| Sydney Molis | 6'0 | IL |
| Takiyah Howard | 5'8 | IL |
| Jayla Smith | 5'11 | IN |
| Zakia Rasheed | 5'8 | IN |
| AnnaGrace McDaniel | 5'10 | KY |
| Jade Brumfield | 5'6 | LA |
| Skyler Christmas | 5'5 | LA |
| Kourtlyn Lacey | 5'4 | LA |
| Mary Leday | 5'6 | LA |
| Kate Hill | 5'8 | MO |
| Lauren Gillig | 6'0 | MO |
| Mallory Ronshausen | 5'7 | MO |
| Taylor Woodhouse | 5'6 | MS |
| Darnisha Farris | 6'1 | NC |
| Aryannah Harrison | 5'8 | NE |
| Ceila Hacker | 5'6 | NE |
| Azuri Abraham | 6'0 | NJ |
| Courtney Kelly | 5'7 | NJ |
| Ella Fajardo | 5'6 | NJ |
| Jadyn Watson | 6'0 | NJ |
| Kylie Favors | 5'9 | NJ |
| Lea Boris-Casano | 5'5 | NJ |
| Quinn Gallligan | 5'9 | NJ |
| Soraya Ortiz | 5'9 | NJ |
| Amaya Williams | 5'5 | NY |
| Anais Rosa | 5'3 | NY |
| Ella Wanzer | 5'9 | NY |
| Daniella Debiase | 5'6 | NY |
| Janel Moore | 5'6 | NY |
| Lexi Roe | 5'6 | NY |
| Imani Harris | 5'5 | NY |
| Marianna Freeman | 5'6 | NY |
| Naijah Vann | 5'6 | NY |
| Tiana Marshall | 5'2 | NY |
| Emily Willson | 5'10 | OK |
| Kaylen Nelson | 5'10 | OK |
| Kennedy Grant | 5'8 | OK |
| Landry Williams | 5'7 | OK |
| Lexy Borgstadt | 5'9 | OK |
| Meya Case | 5'6 | OK |
| Quinnae Love | 5'6 | OK |
| Raychael Harjo | 6'1 | OK |
| Kelbie Washington | 5'7 | OK |
| Rhett Looney | 5'6 | OK |
| Taliyah Grambing | 5'7 | OK |
| Tea Myers | 5'8 | OK |
| Audrey Roden | 5'9 | OR |
| Carley Robb | 5'8 | OR |
| Payton Shelstad | 5'9 | OR |
| Amaris Baker | 5'8 | PA |
| Brienne Williams | 5'5 | PA |
| Grace Medei | 5'7 | PA |
| Addie Moore | 5'7 | TN |
| Anandi Farrell-Rousseau | 5'6 | TN |
| Charmen Taylor | 5'6 | TN |
| Ciara Taylor | 5'6 | TN |
| Julia Bonasso | 5'5 | TN |
| Kyla Mason | 5'9 | TN |
| Maxine Egal | 5'11 | TN |
| Skyler Gill | 5'10 | TN |
| Zavia Harris | 5'8 | TN |
| Aaliyah McMillan | 5'8 | TX |
| Amaria Fields | 5'11 | TX |
| Ashtynne Jenner MarCotte | 6'0 | TX |
| Gia Adams | 5'7 | TX |
| Grace Albercrombie | 6'0 | TX |
| Isabelle Earle | 5'9 | TX |
| Jasmine Shavers | 5'9 | TX |
| Kaley Perkins | 6'0 | TX |
| Kamari Portalis | 5'6 | TX |
| Kendall Parker | 5'6 | TX |
| Kendle McGruder | 5'8 | TX |
| Kennedy Studdert | 5'10 | TX |
| Macy Perez | 6'0 | TX |
| Makayla Ward | 5'7 | TX |
| Masa Al-Noubani | 5'6 | TX |
| Payton Grogan | 5'5 | TX |
| Sierra Brooks | 5'7 | TX |
| Saria Estupinan | 5'5 | TX |
| Zoe Nelson | 6'0 | TX |
| Amber Kartchner | 5'9 | UT |
| Alyssa Chapman | 6'2 | VA |
| Haley Blair | 5'10 | VA |
| Skylar Bibee | 5'8 | VA |
| Tamiya Santos | 5'7 | VA |
| Maddy Longo | 5'3 | PA |
| Nya King | 5'6 | FL |
| Julianna Walker | 5'5 | WA |
| JJ Quinerly | 5'6 | VA |
| Jada Walker | 5'6 | VA |
| Aziaha James | 5'9 | VA |
| Alexis Gie | 5'10 | TX |
| Meghan Huerter | 5'9 | NY |
| Jordan Newsome | 5'8 | TX |