SHE'S BALLIN SHOWCASE – MIDDLE SCHOOL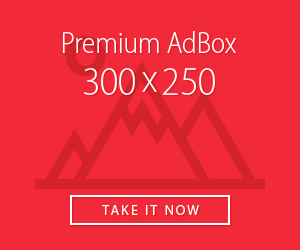 We are excited to see what is in store for the 22-25s this is a new generation of ball players that will bring more diversity and more competition to the game for the future. Here are a few players. Don't get in your feelings if you didn't make the list.
Click the class (EX: press 2022) to filter to your players class
Ayanna Thompson
2022
GUARD
We think that Ayanna can fly because of her long wing span. She gave different glimpses of her game. She can rebound, deflecting passes, push the ball and shoot the floater.
Jiya Perry
2022
GUARD
Jiya is a big guard that has developed a "Varsity" body already. You can tell that she is not afraid to put players on the hip to draw the foul or take them out the equation to have a 5-on-4 game in the half-court. Jiya's drive is to pull the three-shot from the parking lot. What showed her maturity on the drive was her coming off of two feet to keep balanced.
Breanna Davis
2022
GUARD
Another player that comes from a basketball foundation as her father was Mr. Dallas played College and Pro. Some of the things that are different about Breanna is that she is a navigator who knows how to direct and execute. Her slashing style is of a Boys game because she uses the pro-hop more than the Euro Step like many young female players try to use all of the time.
Hailey Adams
2023
Hailey is different type of player with an arsenal of shots. I enjoyed watching how she locked up on defense and the way that she pulled in kill box for the mid-range. Hailey is still growing, so she will continue to be a deadly threat when she gets older.
Amina Muhammad
2022
FOWARD
Amina will be too much to handle standing at 6'3. She's athletic with a versatile game, and to know that she will do more than what she can do now, is scary. I saw quite a few things with rebounding and pushing the ball in transition. The biggest thing is that she can move from playing Guards to Forwards with no trouble.
Aaliyah Chavez
2025
GUARD
Aaliyah is a "work horse". You can tell that she is not afraid of hard work. You can see that she is hard on herself because she loves to compete at a high level. We all know that can be a blessing and a curse. In this case, it will balance out because she is young and she's able to do quite a few things.
L.A. Sneed
2025
GUARD
Well, we could talk about her foundation in the sport. I mean, it's nothing too big, just that her mom played at UT Austin and was known for being one of the most talented players to be a Lady Longhorn. L.A. is, and will be, a different player than her mom, though. L.A. has a different hunger for the game. She wants it all. She is a scoring guard who is not just about getting the team involved, but, she will give players that PAT PAT off the dribble with a knock it down, in your face shot. She has no ceilings because of her hunger is to only get better and better.
Isabella Palmer
2025
Smh! Isabella she just don't care! Ms. Palmer is coming at you with everything she has without any hiccups to her game. She is efficient for such an early age, getting to the basket with a functional attack dribble, but, without over-dribbling. It gives her a "wow" factor for her age. She has the razzle dazzle in her game for the fun, but, the biggest part is that she is doing it in the flow of the game and it doesn't take away from her ability to produce on the court.
Kayla Abraham
2022
GUARD
Kayla is just real quick to be 6'4. She is new to the game and has been thrown in the right fire to grow. Put her on your radar soon as she will be coming out of the dark
Nya Threatt
2022
GUARD
She has a big purse full of dimes and she does not mind giving them away. It didn't matter where she was on the court, it was funny to watch her make passes because some of the girls were not ready to catch them. However, there were some that were executed perfectly.
Jordan Marshall
2023
GUARD
We know basketball, and we know Point Guards. She is another player coming out of the TX area who will be a good PG in the making. She makes the right passes in transitions and in the half court.
Carleigh Wenzel
2022
GUARD
Carleigh is a potential Diana Taurasi. She's a big guard that has the ability to score. You can tell she listens to the details of coaching instruction.
Sa'Myah Smith
2022
GUARD
Sa'Myah is another big guard that can do a lot of smooth things with a whole lot of length. You can tell she was being conservative with her game, but she was still effective. She reminds me of Chamique Holdsclaw.