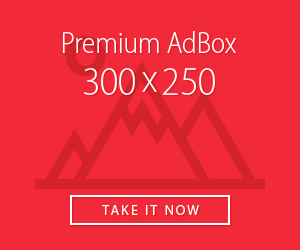 3-win games for free
Here are just a couple of players from the High School segmate of the camp apple movies.
Click the class (EX: press 2020) to filter to your players class
Bria McClure
2021
GUARD
Bria has so much seasoning in her passing game, it's bananas. It's like, she sees a teammate's hand is open the court, a pass will get the ball there. We call here Desi 2.0 because she is able to handle the ball and her leadership on the court shows that you can tell that she looks up to Desi Caldwell (USC Signee). I loved watching her play.
Madison Griffon
2019
GUARD
I love this kid! She has lots of energy and her fundamental development is based on a shoot, pass, dribble, control the floor and lock up smaller guards. One thing you cannot teach is "want to" and she has it. She wants to get better at all cost.
Myra Gordon
2020
GUARD
Myra gave us a different look with her game. She displayed some of her off-the-ball shooting and transition plays. She still possesses her passing game and I enjoyed watching her movement off the ball. She's going to be a shooting threat.
Fatou Samb
2020
FOWARD
Just wait and see what is going to happen with Fatou, She is raw and very athletic and can alter her shot when contested. I see her as a great extended four by the time she is done.
Victoria Baker
2020
GUARD
Victoria's a different type of player who has favor for days with her dribble, with her three-point game hat emulates Danielle Vigilione and a passing game of Sue Bird. Victoria has an attitude of the city, she doesn't back down from anybody and she will go at the defender to make them do what she wants them to do.
Raven Adams
2021
GUARD
Raven will hit you with the AI cross or the full-speed double to create a savvy finish in the paint. It is a joy to see the way that she moves on the court, getting where she wants to go and getting others involved.
Taylor Hutchins
2019
FOWARD
Taylor Hutchins - AKA the Enforcer, Taylor is a different type of talent. You look her and you think that her size will slow her down, welllllll, that's not the case. Taylor is a young lady who is one of the most versatile players in the region. She can hold a 3/4/5 player and she's able to play 3/4. Because of her strength, she bangs in the paint but can also finesse you on the perimeter with a slash to the bucket or the off-the-dribble pull-up, and the open three.
Keagan Sullivan
2020
GUARD
Size, length, attitude, skill. She gave us a different look with her game, the way she drove to the basketball. She kept player close to her to knock them off course to either create the foul or help bait other defenders to pick her up to drop the dime. She's quick off the release for the 3.
Zoe Nelson
2021
GUARD
Zoe has Big Guard game Central TX. Her pull-up game is nice and she knows when to hit a move with the right spacing so that the defense can't get to the ball. With her size and quickness, she has quite a deceptive style to her game.
Brittney Stafford
2020
GUARD
Brittney is an under rated Point Guard out of Houston. She is awesome at changing speed speeds and being a Floor General running a team. She's also willing to put her team on her back to help them win. I love the way that she plays.
Sierra Brooks
2021
GUARD
Sierra is another Central TX product that is on track to be one of the best out the Killeen area. She showed a mature guard game, talking while she was in transitions with a consistent voice on both offense and defense. Keep this name in your memory banks.
Mikayla Woods
2019
GUARD
Mikayla like that heso. You can tell that if has been effective for quite some time. I like her slashing ability to get to the bucket, but I know she has more to give. I can't wait to see what else she does in the future.
siri shortcutsen