Question to Parents (Ego Check)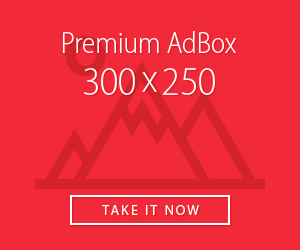 As a person who has played, coached and developed at all levels of the game, I am well-respected for my opinions regarding the sport. As I was talking with a colleague of mine while I was driving, we were talking about development and the ego of Basketball on the Women's side of the game herunterladen. Mind you, she has played at every level and she is currently still playing professionally.
We were speaking on the egos of parents about their child playing Varsity and Junior Varsity Basketball. I could say, "Back in my day…", but that would not resolve the issues of what we have going on in the game today. Let's talk about the current situation of parents herunterladen. Question-Is it really is it about your child or is it about your ego?
FORMULA: UNDERSTANDING + TIME + TECHNIQUE = A SEPARATION FROM THE NORMAL PLAYER
I've been sitting back and watching players who are on Varsity now. Using my developmental eye, I have noticed that players  who are playing on Varsity as Freshmen and Sophomores may be ready physically, but, they are not ready mentally herunterladen. How do you help those players get better mentally and help them improve on their work ethic? It's fine and dandy that a player is on Varsity and parents want to brag about their child, but, have these parents really looked at their child's mental and physical development of the skills necessary to play the game of Basketball and really asked themselves if their child is ready to play at the Varsity level?
Just an FYI: When you are on a Varsity basketball team, the amount of time to work on your weaknesses is very limited in practice herunterladen. Now don't get me wrong, getting thrown into the fire is good, however, that is for players who are confident in their game. There are players who need more time to not just to work on their weaknesses on the court, but, work on improving on their confidence level.
There have been players who have peaked because they have relied on their athleticism so much that it is all that they know. They do not have any understanding as to the required formula of playing the sport of Basketball ets2 mods. We have come into a society of wanting the answer now, instead of understanding the formula of the problem beforehand. Did you know that if you're just looking for the answer, you will get the wrong one because of lack of patience in not knowing the process of learning the right technique(s) is the primary problem?
I have seen kids-literally-get injured (torn ACL's and MCL's, as well as, other major injuries), because of lack of understanding in knowing their own self-control on the court by way of physical and mental mastery of their bodies video maker programm kostenlosen deutsch. The lack of understanding that there is a time to be quick and there are times when one must take their time is the problem here. The average kid needs time to development and there are more average kids playing the sport than ones considered "elite". Parents need not apply the label "elite" to their child because that is what they want to view them as, but, view them from where they actually are and use that as a starting point to get better card recovery kostenlosen.
Rushing their child's development so that they can brag has become the task at hand for many Women's Basketball parents in recent years. Please understand that one of the main reasons that players are not progressively developing is because of their parents' ego. Pressuring coaches to put your child on Varsity when they are not ready, but, because someone else's kid is on Varsity is something that I am starting to witness a lot of youtube videos in the browser. Parents don't want to be questioned as to why their baby is not on Varsity. Now, let me say this. There are some special players who just get it, but, there is a higher percentage of players who are peaking, and oftentimes, burning out at an early age due to parental pressures to be "elite" when they are "high average". There is nothing wrong with being average and working to elite. But, parents need to be honest with themselves before that can take place. Please take a good, long look at your child and honestly ask yourself, "Does my kid have it mentally whatsapp for windows 10? Can she understand concepts such as having a fluid shot, understanding the roles of all the positions in game, knowing what it means to be a "Creator", an "Influencer", or a "Finisher"on the team? Does she have good body control? Is she a team player? Does she know all the areas of the court?
The questions can go on and on. Those are just a small example of things that "elite" players know lego spiele für pc kostenlosen.
Understand that you must be patient about your child's development and don't rush it. You can have a dominant kid at everything Basketball-related, and the goals that they will accomplish, because they understand the process instead of just the end result.
If you have questions comments or concerns here's my email: info@fullcourtadvantge.org