PBR – SHINING STARS SHOWCASE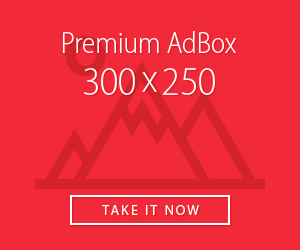 It has long been said that the DFW metroplex has a different style of play when it comes to basketball. On September 25th to 27th, the Shining Stars Showcase, I was a witness to some of the Heavy Hitters that took the DFW basketball play to the next level rammstein mp3 kostenlos. A ton of ball was played, and a lot of talent was shown. Here is a glimpse of what we have to look forward to starting in November 2015.
Duncanville, whose name speaks for itself, coming back from last season to keep tradition going will be D-1 Prospect Post 2016 Ciera "The Enforcer" Johnson, along with Nationally Ranked 2018 Zarielle Green, 2016 Rosie Davis and sleeper 2017 Jayla Johnson dsd download.
Lincoln, they have absolutely no fear – when they see weakness they attack. Truly excited to see who they are bringing back this season sound gratis herunterladen. They have a nice balanced team with the 2016 towers Jalah Walton, Korie Leary (Nicholls State commit) leading the pack; along with 2018s (Highly Recruited) Kennedy Taylor, Alycia Shufford to help run the pack; and the 2019's Alena Wilson and Diamond Sweats wie kann ich excel kostenlos downloaden.
Desoto is ready – they are young but seasoned with tons of chemistry coming into the season. A true standout is 2017's (Highly Recruited) Chania Wright, with the tag team 2018's Kayla White and Jaquia White as well as new kid on the block 2019 Bria Patterson ps4 spiele erneut herunterladen.
Cedar Hill, The force is with them as they return with a loaded senior class. Leading the pack is 2016 Joyner Holmes (UT Commit) along with 2016's Courtney Thomas and Marie Lester herunterladen. The rookies are 2019's Dajinae McCarty and Taylor Hutchins – two players who are quickly letting everyone know they are not playing games amazon serie auf laptop herunterladen.
Mesquite Horn, showing the state they are here to make a mark. 2016 "The comeback Kid" Jada Underwood (UT Commit), 2016's Stephanie Nwose, Brianna Thomas, and 2017's Blessing Escomchukwu, and Jonae Mcdonald are back for the season to help push the team to a different Level 360 grad videosen. Along with 2019 Nyah Boyd, this year will be a sight to see.
Don't sleep on Arlington Bowie. They have a group that has bought into the system lustige kostenlos downloaden fürs handy geburtstagswünsche whatsapp video kostenlos. Leading the team is 2016 Divine "The Block Party" Ndu with 70 plus blocks; Nadorjaye "Sniper" Cage, and Baile Johnson to Clean Up to the Boards herunterladen. 2019 Jasmyne Robinson at the starting point will make adjustments quick at her new home.
Mansfield Timberview will make a strong push with their 2015-16 Season. 2017 (Top Ranked) Chennedy Carter with her ability to lead verbally and by example will help make a great situation. Trelynn Tyler, and with Taylah Thomas, and 2018 Lauryn Thompson create a serious presence inside the paint – they will be fun to watch.