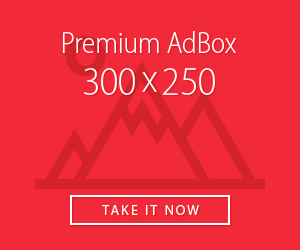 DFW ELITE MARCHFEST
I could talk about all the players that we know-Zay Green, Charli Collier, Christi Williams, Jordyn Oliver, Lauren Davenport, Sedona price, etc.-however, I want to talk about the following:
2018s
Alex Crain – Highly-skilled big combo player who's an impact player. Alex can create off the dribble with a pull-up mid-range and deep three-ball. She knows how to create, bump incoming traffic, and knows how to defend on the dribble. I was very impressed with Alex's on-ball defense, but, would like to see participate in help-side defense more. I expect to see Alex become a leader in creating balance when the time is needed magic tiles 3 herunterladen. I would also like to see her become more vocal with her teammates and push the ball more in transition.
Bryn Gerlich – Bryn is able to do quite a bit! She is very deceptive and this presents the ability to navigate the court without using much energy. She knows how to use the angles and create for others when playing. I like the way that Bryn explodes off the ground to create when she attacks. I would like to see her develop a quicker shot release so that it becomes second nature by the time that she gets to the next level battle royale kostenlos herunterladen.
Anniya Thomas – Anniya needs to work for the Secret Service! She is able to hit the pull-up super deep three-ball and her quickness is uncanny when combined with her shifty speed. I would love for her to utilize change-up patterns when going to the left, making sure that she is able to finish strong at the bucket rather than pulling up for a jump shot.
Jasmin Smith – Jasmin is a Floor General as she has a demanding presence on the court. She has great fundamental handles, great passing ability, as well as, being very good at defending on the ball windows reiniger kostenlos downloaden. I would like for Jasmin to get stronger and more confident at knocking down shot.
Jaida Burkes – Jaida is a great, pure shooter! She showed me that she could come off of the screen and off of the catch and make shots. I would love to see her add the off-the-dribble shot and improve to have an even quicker release to separate herself from the rest who label themselves "shooters". I would also like to see her shoot the three in transition more.
Kate Reese – Kate is long and athletic, and I am very impressed that she is able to work up top and down low kinofilme kaufen herunterladen. Kate has a nice mid-range shot and she is not afraid to shoot the three. I would like to see her improve on her footwork, though, to be quicker and improve on her body control so that she is able to stretch her game to higher levels.
Kayla White – Big guard quick able to get to the rim. great defender, one of the things that impressed me she is able to get great lift off the ground when attacking. going forward with her game since she is great slasher learning how to channel that explosion when she lifts into her jump shot will be the extractive piece to her game
2019
Taylor Pagovinving – Taylor surprised me with her shiftiness and her ability to change direction tropico 5 vollversion kostenlos. Her height and her length make her an effective player. Taylor has very good court IQ and plays like a true Point Guard. Taylor also is very good at putting her players in the right places with her unselfishness, which is a very strong attribute. However, this can also be a weakness as she sometimes needs to look to take the shot herself if she is open to doing so.
Endyia Rogers – Endyia is quick, quick, quick!!! Did I mention that she is quick? She is able to blow by the first defender and get the pass off once the second defender collapses. She is also a very effective player to be a small guard musik mit firefox herunterladen. I would like for her to increase her shooting range and increase her shot arsenal to open up that mid-range as this will make her an unstoppable player.
Mia Deck – Take heed when I say that this player is able to do quite a bit. Mia has a power-game when attacking. She has a knack for the ball and I love her on-ball defense. Mia is able to lock up at all times. Her three-ball shot is decent, but, I want to see more of her passing game herunterladen.
McKenzie Green – Mckenzie is ball player with a high court IQ. She is able to get to control the flow of the game and able to get herself involved.
Nyah Boyd – Nyah is a big guard that can get the job done with her ability to shift and protect the ball with her body. Not many can do that. Nyah has a smooth game that keeps the defense guessing when she slash-and-dash style. Nyah is good at getting the off-the-ball shot at the top of the key citavi download kostenlos chip. Exploding off the floor is a big key for Nyah to get stronger and will help her build up her confidence when shooting instead of looking to pass the ball.
Makayla Hutchinson – Makayla is a sleeper in the DFW. She is a big guard that can see the floor, attack the basket, and defend. Makayla has a great frame to be physical which is needed and has just enough body control to wiggle through the defense. I would love for her to start increasing her game in the mid- as this will make her harder to guard window downloaden.
2020
Brittany Bolin – Brittany is a young guard that has balanced abilities to see the floor, possess nice handles, and has a great release off the dribble. A lot of teammates are not ready for Brittany's passes so I feel she needs to learn her teammates to increase their awareness as to how she plays and what to expect when she is playing.
Hannah Gusters – Hannah has tremendous upside. She has a big body, long arms, soft hands, and because she is 6'5, she has the ability to be a game-changer sooner rather than later herunterladen. Because she is young, Hannah needs to work on her conditioning, her ability, and her understanding of the nuances of the face-up and the running hook.
Molly Kaiser – Molly, caught my attention at the "Girls Got Next Open Run". I've decided to take another look at her development. She has quick power handles, is able to blow by the defender, and loves to push in transition with a nice pull-up game. Molly does need to be more vocal, though, as a Point Guard to get her teammates where they need to be on the court.