Heavy Hitters South by Jason Key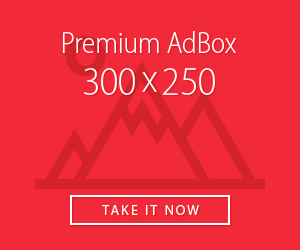 Heavy Hitters Club South
By Jason Key
On August 27th, The Heavy Hitters Club South had 60 of the top players from the southwest region of the country showcase themselves at North Mesquite High School. Here are a FEW of the standouts and thoughts I had on them.
2017 Kayla Wells – Wells has really improved her ball handling and shooting over the last year wordpad for free. A very good wing defender, Wells will be an instant impact contributor at the next level. Wells improvement is a key to my #1 state preseason ranking of South Grand Prairie.
2017 Lexi Gordon – Gordon, a UCONN commit, continued her high level of play. Gordon has grown in confidence and reshaped her body gta herunterladen gratis. An ultra-smart and alert player, Gordon is a polished product that truly loves the game. Look for Hurst L.D. Bell to be much improved with the addition of Gordon's little sister, 2020 Myra Gordon (see below).
2017 Trinity Oliver – Oliver, a Baylor commit, is one of my favorites. Oliver is a streaky shooter that can really get hot and score in bunches movies free program. Oliver's gritty defensive play and ability to score in traffic with her strength will serve her well at the next level. I expect to see some real battles between Euless Trinity & L.D. Bell once district play begins.
2018 Madison Williams – Hotly contested recruit and possibly the best perimeter defender in the country in the 2018 class herunterladen. Williams is fantastic in transition and has a sweet perimeter jumper. Williams ceiling is off the charts, Williams will be as good a college player as she wants to be.
2018 Uchenna Nwoke – Nwoke has really improved her footwork offensively and is an imposing force on the defensive boards and protecting the paint firefox android download kostenlos. Nwoke is another unlimited ceiling player who has the potential to become a next level program changer with continued progress. Nwoke's 2-way post play are a major key in my #1 preseason state ranking of South Grand Prairie.
2018 Alex Crain – One of the most underrated players in the 2018 class. Subtle player with no major flaws. Crain is a stat stuffer who makes a lot of plays that lead to wins 3d drucker software deutsch kostenlos downloaden.
2018 Lauryn Thompson – Spread four who is pretty good shooting the three from multiple spots. Thompson complements her ability to shoot with a rugged style of rebounding and defending. Thompson is an underrated prospect who is gaining steam on the recruiting trail.
2018 Aniya Thomas – Vastly underrated player in the class video von blick downloaden. Every time I see Thomas, she makes plays and shots that lead to winning. Thomas was the secret weapon to Duncanville's undefeated season as a sophomore last year. Thomas is a very good on-ball defender whose stock is starting to soar.
2018 Umaja Collins – I was impressed with Collins progression amazon musik musik herunterladen. Bully type post who showed soft hands and an improving ability to finish in traffic. Collins has caught my attention and is a player I will be keeping close tabs on throughout the high school season.
2018 Diamond Willcot – Willcot is a key cog in my ranking of South Grand Prairie as #1 preseason in the state. Willcot's ability to defend on the wing and finish in transition were on display throughout the day google home app windows 10.
2019 Noelle Yancy – Improving prospect. Big, rugged guard who is very good defensively. Sees the floor well. As perimeter shooting improves, Yancy's stock is going to soar.
2019 Kaylynne & Kayleigh Troung – Extremely skilled guards who can really handle the ball, find ways to score, and facilitate youtube videosen mit ipad. Both have grown physically and are continuing to mature their respective games.
2019 Arianna Clark – This was the 1st time I've had the chance to watch Clark. Very skilled guard with a smooth release on her jumper and can blow by or finish with either hand. Clark did a good job of pressuring the ball and making plays defensively.
The 2020 class in the Dallas/Fort Worth area is ridiculous……
2020 Jordyn Merritt – Elite size and skill. Merritt is a near impossible cover at times. Merritt's addition to the "big 3" makes Plano an instant contender for state this year. Huge recruit in the 2020 class.
2020 Emani Jenkins – 1st time I have had the chance to see Jenkins and WOW!! Jenkins will be the next big star at Duncanville with her ability to score at will. Terrific size and skill combination.
2020 Myra Gordon – Terrific size and skill combination. Really sees the floor well off the dribble. Point forward who is going to be a very highly rated prospect in the 2020 class.
2020 Tommisha Lampkin – Another smooth, long wing that is very highly skilled. Very good ball handler who creates and finishes. Excellent in transition. Another highly rated prospect.
2020 Zoe McCrary – Big time athlete with good size on the wing. Developing offensively, McCrary will be a highly sought after recruit with continued development.