DC Sports – Generation Next 2018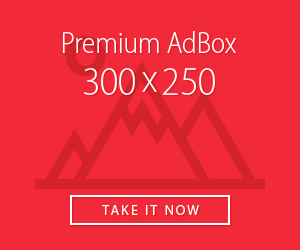 Dropped in on a beautiful Dallas Sunday to Kennemer Middle School to witness some of the future of Dallas, TX ball players. DC Sports hosted their inaugural Generation Next All-Star Event.  They pushed out some major heat this year tenant self-information for download!
The list of girls that came showed that they have high potential to play at a major college level. We get really excited about what our youth have to offer the game action spiele kostenlos herunterladen. As evaluators, we know that we can see the greatness in a child and also if a child is peaking due to work being put in to reach other levels of their game swisscom tv herunterladen.
Here are some of the players that played in the game. That showed promise if they are willing to work.
All
2019
2020
2021
2022
2023
2024
2025
VA
Vivian Jon
2023
GUARD
Vivian is a small package with a big bang! She loves the behind the back wrap-around. To be her size, she knows how to use her length when playing. At Point, she sees the floor pretty well. I would love to see her be more vocal at all times.
Heaven Hayden
2022
GUARD
Heaven is a combo guard that can lock up on defense. The right-to-left cross is her signature move. She was able to get to the areas she wanted and showed excellent decision making on her shot selection. Finishing more with the floater will make her a dangerous.
Kyla Deck
2022
GUARD
I just different didn't know that Kyla was that long! The way that she went by players with the 1st step, with putting the ball in front of her, gave her the advantage to get by the defender. Keep getting quicker and show that mid-range jumper more!
Crislyn Rose
2023
GUARD
Maaaaannn this girl can play and she is just a 2023! Smh! Her handles are something like a player from the park, but she is efficient with the ball, not over dribbling and just getting things done. She's a pure scoring Point Guard. Keep your hunger for game, Crislyn, and don't peak out.
Kailee Deffebaugh
2022
GUARD
Call the cops! She has a gun! Kailee was not afraid of letting the ball go from the arc and it was from deep! With her big size, I would love to see her body control and passing game improve.
Mackenzie Askew
2023
GUARD
Mackenzie loves to slash to basket for the lay-up, and her on-ball defense is really good. Once she comes into her body, she will be a great finisher.
Victoria Flores
2023
GUARD
I love what she did in the games, showing different things on the drive and passing. Her transition game reminded me a young Jordan McLemore (NJ Sparks) who's going to Hartford this year.
Emilia Steele
2023
GUARD
Emilia has that Basketball IQ. What she can't do a very versatile player, game the mid-range game away for free showing us her inner Mya Moore. I would love to see her come off the dribble into a more fluid shot.
Kendyle Hall
2023
GUARD
Kendyle is a big guard that's goes off of pure instinct. She's an athlete that has all of the tools to hone for the future. As long as she doesn't settle for what she can do, she will turn heads in the future.