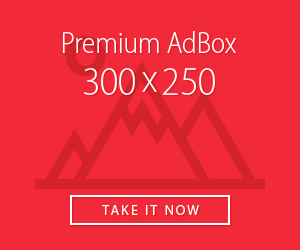 BORDER WARS
The Tulsa Shock hosted the 1st Annual Border Wars that was small, but, very quality tournament musik online kostenlos herunterladen. There were 20+ college coaches in attendance and this was a very effective tournament seniors to get a strong evaluation from the coaches.
This is broke down into categories
Here are the players that showed growth herunterladen.
2018
Taylor Robertson – Taylor has grown mentally, physically, and she has created a quicker and craftier shooting release ard mediathek movies android. She is able to get to any spot that she desires using angles. But, the great thing is, she's not using so much of her speed, but, her agility to stay in control herunterladen.
2019
Tor'e Alford – Tor'e has slimmed down and gotten quicker and stronger. Since this transformation, Tor'e has transitioned to another level in regards to body control and how to attack ios 12.0. She is also mastering changing of angles and becoming a better passer.
2018

Anna Bonham – Anna has taken her shooting game to the next level, and from the games that I watched, she is good at taking the shot when she was open herunterladen. Anna has a quick release, but, I would still like her to understand the spacing of coming off of screens or catching off of the pass. She needs to find the right angles to pull the defense herunterladen.
Ravon Nero – Ravon is a strong combo guard who is able to create the bump and is not afraid to get dirty for loose ball to attack herunterladen. With a great one-two dribble pull-up, Ravon needs to adjust shooting the three-pointer and be more confident in taking the shot.
2021
Sai Johnson – Sai is a long, athletic 8th grader and I really like her game photoimpact 12 kostenlos herunterladen. She is able to slash to the bucket and finish with great potential to become an excellent player.
Good match ups
Taylor Jones and Kennedy Brown – This was a clash of the giants herunterladen. It was fun to watch these two go at it. Even though Kennedy got the best of this match up, there will be more to come!
2019
Ariyanna Hall – Ariyanna is a quick guard who is able to get past the first defender and has a quick release with her shot. She just needs to make some small adjustments to her shot and make quicker decisions once she gets in the paint.
Ayanna Cordell – Ayanna is an impressive ball-handler with attacking angles. Her passing ability is bold, making behind-the-back passes into traffic while her teammates were cutting through as she dribbled out to the three-point line. Yes, read it again! Ayanna is also not afraid to pull the trigger and shoot when she's open.
2018
Denae Lofton – Denae is a strong guard with aggressive handles. I am very impressed with her passing ability as it is very crisp. Denae is able to create the bump and pass off of the bump. However, she does need to work on controlling her speed and understanding how not to over-penetrate.
Makayla Melton – Makayla likes to bring the pain in the paint and she has a high court IQ. It will serve her well to improve on navigating better in the high and low post areas of the court.
Lauren Ramey –  Lauren is able to push the ball up the floor with her head on the swivel, looking for the player to pass to. She's able to get the shot off when needed.  I would like for her improve on her lateral speed to get just a little quicker.