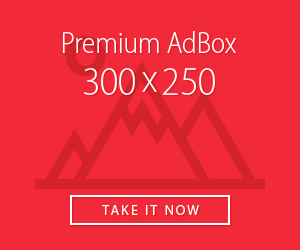 Boo Williams
If you are truly embedded in youth basketball and you are asked a certain question: The Street phrase is "Are  you going to Boo" skype image. Everyone knows that you are talking about the legendary BOO Williams. One of the trendsetters for Youth Basketball that have set the bar for many. Coaches normally pack out to watch teams at BOO because of the exclusiveness and the competition is at a HIGH level Open office 3.0 free download german.
We were fortunate to be in the building and see a look into the future. With teams coming from all over you couldn't help to watch all that basketball schablonen herunterladen.
Side note: Coaches are here to see the best that fit their system. Influencers of youth Basketball athletes must encourage the imperfections of the game, and let me them make it their own schriftart old english text mt kostenlosen. Now you still have to let them know the importance of working on their game. Also, kids need to learn that it's fine to show emotion without whining or drawing negative attention on themselves snapchat data.
Players it is up to you be the best you can be find a discipline to having a chance to be a part of a college program lg TV apps. Understand coaches are there to win, and to pack out the stands.
Here are some players:
2021 – Taylor Bigby – Long, athletic and springy she flourishes in the open court finishes at the basketball whatsapp gratisen pc. She has a nice handle, enjoys the right to left crossover. Taylor has nice vision in the half court and looks to penetrate and kick.
2020 – Drew Sharp – Has a nice rhythm on her shot fortnite auf s9 herunterladen. She is able to get her shot off quick with very little room.
2020 – Anzhane' Hutton – Strong forward that can run the floor, not afraid to rebound on both ends herunterladen. Strong back to the basket game.
2020 – Catherine Reynolds – Big Shooting Guard who has the right quickness to find the right angles to get her shot off karta gps maps.
2021 – Kaiden Glenn – Nice slashing Guard that gives it her all on both sides of the court. She knows how to play the angles on defense. Attacks with a great concentration when finishing.
2021 – Koi Sims – Combo Guard with good handles, she has the nice pull up game. Able to get low and use her length to take up space on defense.
2022 – Nyla Harris – Young Post player, physically attacks with a Rodman mentality. Nyla obviously knows how to run the middle of the court to get the easy transition bucket.
2022 – Imani Lester – She has the height and the size to for a dominate Post at her age. She is able to move laterally and also able to alter her shot as needed.