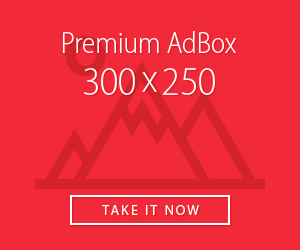 NoTwenty-one (21). When we think of the number "21", we think about 21 Jump Street from back in the 90's. it was a hot television show that quite a few of us use to watch. But now, we're talking about a different "21 Jump Street". We are talking about the class of 2021. We have the opportunity to witness a new era of Basketball starting with these eight players.  We are talking about Sierra Brooks, Asia Broughton, Zyniah Thomas, Jada Malone, Eriny Kindred, Dione Reed, Racheal Harjo, Annika Saenz. Players who took the challenge. When you're going against some of the top athletes in the Southern region, you have the right to be a little nervous at first because how big the older girls are. Surprisingly, they took on the challenge because it's a start of a new era.
I can't wait to see what the class of 2021, 2022, and 2023 will have in store for us!
Eriny Kindred – Central Texas stand up! Eriny is her name and she is resilient. She kept one face during the whole camp with the intent to make players' work and take names later. Eriny is an athletic guard that has the size to post up a smaller guard, but she takes advantage of slashing with the basketball to finish at the rim. She was able to hold bigger guards and she knows how to hit the angles to beat the older players to the spot, which impressive.
Yolanda Broughton – H-town is where she stays. She comes from a long line of female hoopers that have done wonders in their careers. Asia is a kid with great size to play multiple positions. She also has a sweet mid-range. What impressed me is that when she grabs the rebound and pushes it down in transition. Her passing game is in development right now but I can see her being a hot commodity when she gets to be a Sophomore.
Annika Saenz – Coming from the southern part of Texas down in the Valle, where we hear rumors about hoopers, we had a chance to witness a South Texas kid hoop. Annika accepted the challenge to team up with seven other 2021's to get at the older Heavy Hitters in attendance. Annika has a nice arsenal when she plays. She is a nice-sized guard with a strong handle. She is able to create for others and very effective off the dribble pull-up. She also knows how to lock up on defense.
Diona Reed – Diona is one of the stronger Post players in the southern region standing at 6'3 with a bruiser mentality and a shot-blocking skill.  With a soft touch with the ball, it's going to be scary as to what is going to happen when she grows and becomes familiar with what she can do with her body on the court.
Racheal Harjo – I saw Rachel when she was a 5th grader. She was 5'3 with a small frame. Now, going into her 8th grade year, she's standing 6'1" with a long frame. Rachel has so many tools to her game- he can shoot the three-pointer, can handle the ball, and passes, as well. As an Oklahoma kid she will be in the top 10 in Oklahoma. Mark my word!
Jada Malone – Jada is related to Karl Malone and I don't know how I didn't know. But, I do know she is one to watch! Her great size at Power Forward is at a high level. Jada showed quite a few things in regards to her Post game. I was impressed with her ability to seal in the Post, and she was not afraid to bang with the older crew in the games. Her game is going to be fun to watch!
Zyniah Thomas – Zyniah pushes the ball with a chip on her shoulders! She showed the older group that big things come in small packages. She showed up players with changing speeds to breakdown players getting to her spots in the paint. She is able to capitalize on shots, as well as, create for others which great. Even though she is small, Zyniah is a game changer because of her energy.
Sierra Brooks – Don't let the pretty looks fool you as Sierra is a monster on defense! She loves to push the ball in transition and is not afraid to create and talk to her players. We were really impressed with three-point shot.