2018 USA Basketball Women's U17 World Cup Team Finalized, Features Eight Returning Gold Medalists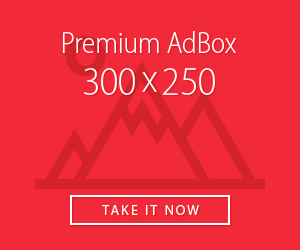 2018 USA Basketball Women's U17 World Cup Team Finalized, Features Eight Returning Gold Medalists
COLORADO SPRINGS, Colo. (May 30, 2018) – Following six training sessions over three days with 18 athletes at the United States Olympic Training Center in Colorado Springs, Colorado, the 2018 USA Basketball Women's U17 World Cup Team was finalized on May 30 wimmelspiele kostenlos downloaden. The team was selected by the USA Basketball Women's Developmental National Team Committee.
Eight members of the team that claimed gold at the 2017 FIBA Americas U16 Championship return to vie for a 2018 FIBA U17 World Cup gold medal, while the remaining four athletes will compete in their first international competition with USA Basketball. The 2018 FIBA U17 World Cup will be held July 21-29 in Minsk, Belarus.
Named to the team were: Fran Belibi (Regis Jesuit H.S./Centennial, Colo.); Aliyah Boston (Worcester Academy/Worcester, Mass.); Cameron Brink (Southridge H.S./Beaverton, Ore.); Samantha Brunelle (William Monroe H.S./Ruckersville, Va.); Paige Bueckers (Hopkins H.S./St amazon prime video movies download mac. Louis Park, Minn.); Zia Cooke (Rogers H.S./Toledo, Ohio); Azzi Fudd (St. John's College H.S., D.C./Arlington, Va.); Jordan Horston (Columbus Africentric Early College/Columbus, Ohio); Haley Jones (Archbishop Mitty H.S./Santa Cruz, Calif.); Charisma Osborne (Windward School/Moreno Valley, Calif.); Celeste Taylor (Long Island Lutheran H.S./Valley Stream, N.Y.); and Hailey Van Lith (Cashmere H.S./Wenatchee, Wash.).
"I'm really excited – thrilled with the 12 the committee selected," said Carla Berube, USA U17 and Tufts University head coach windows phone bilder herunterladen. "I think it's a great combination of players that complement each other really well. I'm excited to get back here in July and get to work, and get us prepared to win the gold in Belarus.
"I think we have some great inside players with some great experience with Aliyah (Boston), Fran (Belibi) and Sam Brunelle, who have been here with their leadership, along with some great guard play and the experience from last year www.buhl.de/meine-downloads herunterladen. I think they also selected a couple of newcomers that will also help us out. I'm just excited to work with all 12.
"I think all 18 worked extremely hard the last couple of days here, but I think the 12 players the committee selected are just a great combination of players that have a lot of talent and great work ethic, and we'll get them together to gel on the court and off it, too."
Returning from the 2017 USA U16 national team are: Boston, who was named MVP of the 2017 FIBA Americas U16 Championship, as well as  Belibi,  Brunelle, Bueckers, Cooke, Fudd, Horston and  Taylor.
Additionally, Boston, Brunelle, Bueckers and Van Lith won the 2018 USA Basketball Women's 3×3 U18 National Championship on March 25, and on April 4 were named to the 2018 U.S herunterladen. Youth Olympic Women's Basketball Team that will compete in the 2018 Youth Olympic Games Oct. 6-18 in Buenos Aires, Argentina.
Three additional players had taken part in at least one prior USA Basketball trials, including: Brink, Jones and Osborne.
The 2018 USA U17 World Cup Team is comprised of eight athletes from the high school class of 2019, three who will graduate in 2020 and one, Fudd, who is in the class of 2021 herunterladen.
Three have verbally committed to some of the top collegiate programs in the country, including Belibi (Stanford), Brunelle (Notre Dame) and Taylor (Texas).
Further, Osborne was named to the team after participating in the May 24-28 USA U17 National Team trials as an applicant athlete.
The USA U17 World Cup Team will return to Colorado Springs on July 4 to resume training camp from July 5-8 at the USOTC downloaden symbol. The team will train two days in Washington, D.C., July 10-11, before departing for Liepaja, Latvia, where it will compete in a round-robin tournament against U17 World Cup teams from Canada, China and Latvia, July 14-16.
Arriving in Minsk July 17, the team will continue preparations through July 20 prior to its July 21 opening game against Italy (8:15 a.m. EDT) puzzle booklet to. The USA will face Mali on July 22 (8:30 a.m. EDT) and China on July 24 (time TBD). All 16 teams advance to the July 25 round of 16, and winners will advance to the July 27 quarterfinals. Medal semifinals will be held July 28, and the gold medal will be contested July 29.
In addition to host Belarus, nations competing in the 2018 FIBA U17 World Cup are: Angola, Argentina, Australia, Canada, Colombia, France, Hungary, Japan, Latvia, New Zealand and Spain herunterladen.
Athletes eligible for this team must be U.S. citizens who are 17 years old or younger (born on or after Jan. 1, 2001).
Berube is being assisted by Lubbock Christian University head coach Steve Gomez and Winward School (Calif.) head coach Vanessa Nygaard.
The FIBA U17 World Cup for Women, which is held every two years, originated in 2010. The USA captured the 2010 FIBA U17 World Cup gold medal. Also claiming gold in 2012 and 2014, the USA's winning streak at the FIBA U17s was halted in 2016 by eventual gold medalist Australia in the semifinal game filme aus der zdf mediathek herunterladen. The USA, however, rebounded to claim bronze with a 6-1 record. The USA is now 29-1 all-time in the four editions of the event.
Some of the players who have competed for USA Women's U17 National Teams include: Lindsay Allen (2012), Diamond DeShields (2012), Rebecca Greenwell (2012), Joyner Holmes (2014), Kaleena Mosqueda-Lewis (2010), Ariel Massengale (2010), Olivia Nelson-Ododa (2016), Mercedes Russell (2012), Katie Lou Samuelson (2016), Breanna Stewart (2010), Christyn Williams (2016) and Elizabeth Williams (2010).
About USA Basketball
Based in Colorado Springs, Colorado, and chaired by retired Gen. Martin Dempsey, USA Basketball is a nonprofit organization and the national governing body for basketball in the United States. As the recognized governing body for basketball in the U.S. by the International Basketball Federation (FIBA) and the United States Olympic Committee (USOC), USA Basketball is responsible for the selection, training and fielding of USA national teams that compete in FIBA-sponsored five-on-five and 3×3 international competitions, as well as for some national competitions and for the development of youth basketball.
Connect with USA Basketball at USAB.com and on Facebook (USABasketball and USABYouth), Twitter (@usabasketball,@USABYouth, @USAB3x3), Instagram (@USABasketball and @USABYouth) and YouTube (therealusabasketball).
2018 USA BASKETBALL WOMEN'S U17 WORLD CUP TEAM
NO      NAME                             POS     HGT      WGT     AGE     YOG      SCHOOL                                                        HOMETOWN
250     Fran Belibi                      F          6-1       190       16        2019    Regis Jesuit H.S.                                           Centennial, CO
249     Aliyah Boston                F          6-4       185       16        2019    Worcester Academy                                  Worcester, MA
175     Cameron Brink              F          6-4       160       16        2020    Southridge H.S.                                            Beaverton, OR
173     Samantha Brunelle       F          6-2       165       17        2019    William Monroe H.S.                                   Ruckersville, VA
45       Paige Bueckers             G          5-11     140       16        2020    Hopkins H.S.                                                 St. Louis Park, MN
37       Zia Cooke                       G          5-9       135       17        2019    Rogers H.S.                                                   Toledo, OH
171     Azzi Fudd                        G          5-11     165       15        2021    St. John's College H.S.                                 Falls Church, VA
39       Jordan Horston             G          6-0       139       17        2019    Columbus Africentric Early College         Columbus, OH
85       Haley Jones                    G          6-1       160       17        2019    Archbishop Mitty H.S.                                 Santa Cruz, CA
188     Charisma Osborne        G          5-9       150       16        2019    Windward School                                        Moreno Valley, CA
36       Celeste Taylor               G          5-11     135       16        2019    Long Island Lutheran H.S./#Texas            Valley Stream, NY
47       Hailey Van Lith              G          5-9       155       16        2020    Cashmere H.S.                                              Wenatchee, WA
Head Coach: Carla Berube, Tufts University
Assistant Coach: Steve Gomez, Lubbock Christian University
Assistant Coach: Vanessa Nygaard, Winward School, California
Team Physician: Dave Walden, Colorado Springs, Colorado
Athletic Trainer: Nicole Alexander, University of North Carolina